Nautilus III sculpted brooch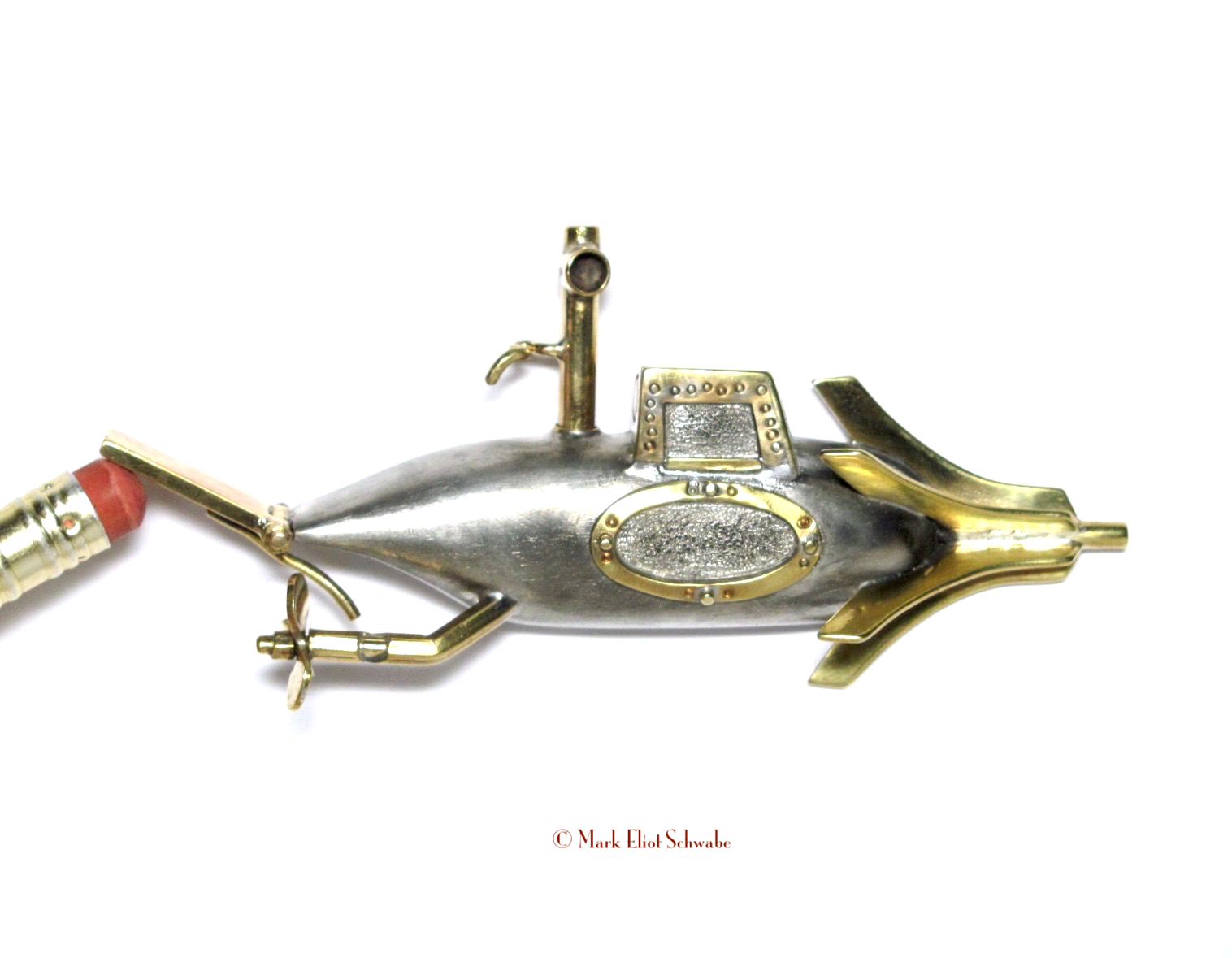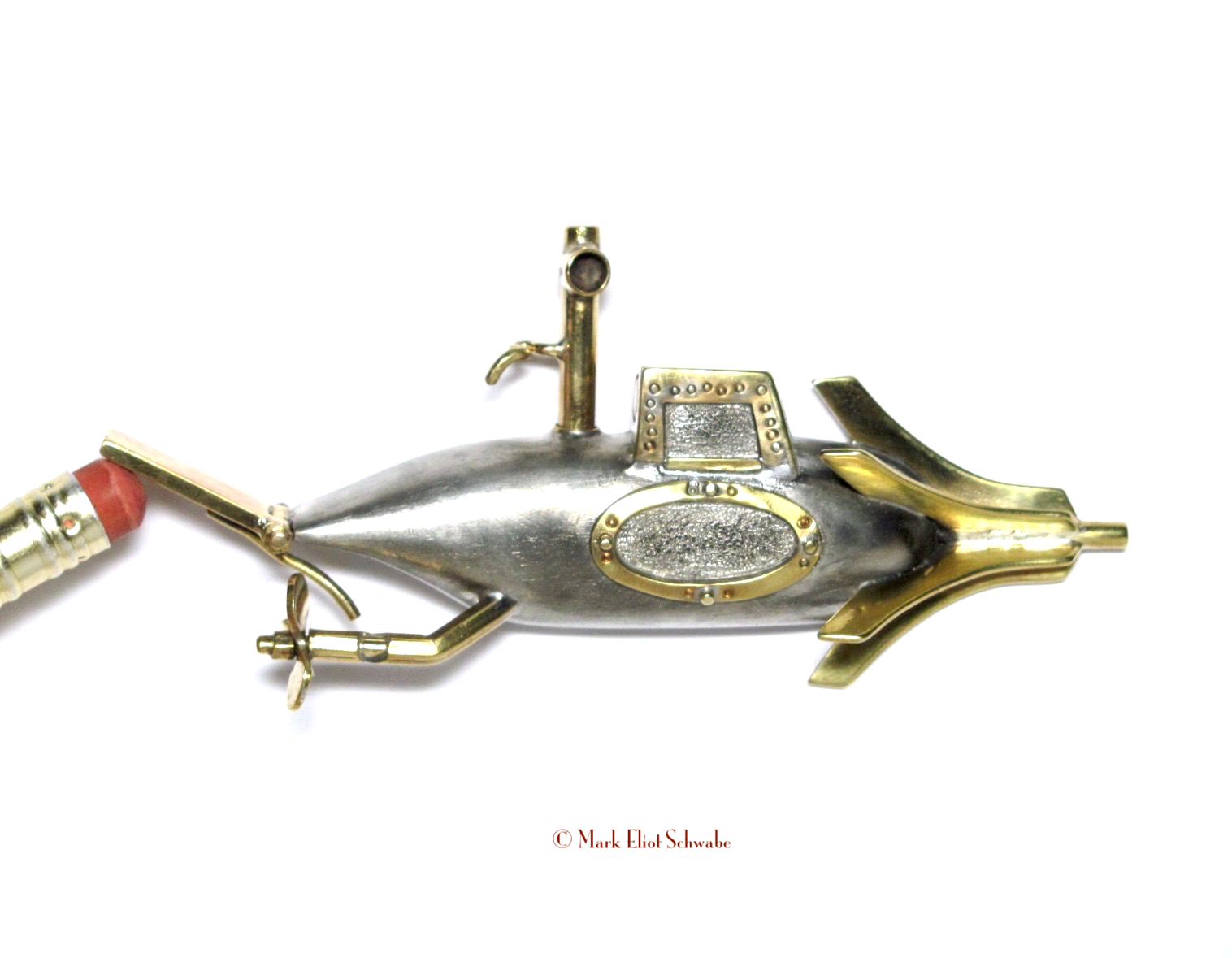 Nautilus III sculpted brooch
This brooch is my latest interpretation of Jules Vern's iconic vessel. I love his story of adventures 20,000 Leagues Under the Sea and of the amazing vessel that made the journey. Before creating my interpretations of The Nautilus, I watched all three feature film versions of tale. Yes there were 3 films, the first was a 1919 silent film that was the first film ever to use underwater photography. That film drove home the importance of the viewing port that was an integral part of the story.
This brooch has 3 movable parts. The periscope goes up & down (turning to starboard as it goes up), the trim tab goes up & down and the propeller spins.
I made this brooch of pewter and brass and a bar pin back. It measures 3 ¼ inch long x 1 ½ inch high (scope up) x ½ inch deep.
This brooch is available with the frame shown, so that it may be displayed when not being worn. The brooch pin easily slides in and out of the specially made bracket that holds it to the frame.
The frame is 7in ling & 5in high.
This piece is unique, there is only one. It is available "FRAMED" (with the frame pictured) or NO FRAME.
All items on this website are shipped FREE to a US address. If you would like an item shipped to a non-US address, please contact me in the "About & Contact" section of this site (scroll down). Please include the item name and the address that you would like it shipped to in your message.